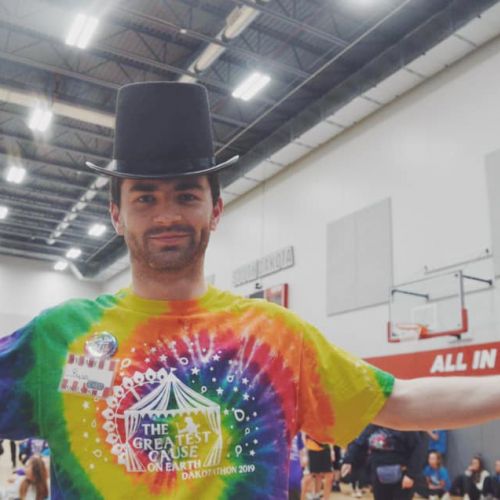 Ryan Scholten
External Overall Co-Chair
My name is Ryan Scholten and I am a senior Finance and Accounting double major from Sioux Falls, SD.
This will be my third Dance Marathon, participating as a dancer my first year and the finance chair my second year. I am incredibly excited to be the External Overall Chair and help lead this organization with Regan Jensen!
The amazing thing about this organization is that it brings so many different people together for one goal: to help others. Hundreds of people spend a year of their life helping to make Dakotathon the best day of the year. Seeing the relief and happiness the families have on the Day Of makes every second worth it.
I dance to celebrate the kiddos that are still fighting and to remember the kiddos that we have lost. I can't wait to see all of your smiling faces on April 18th! #FTK