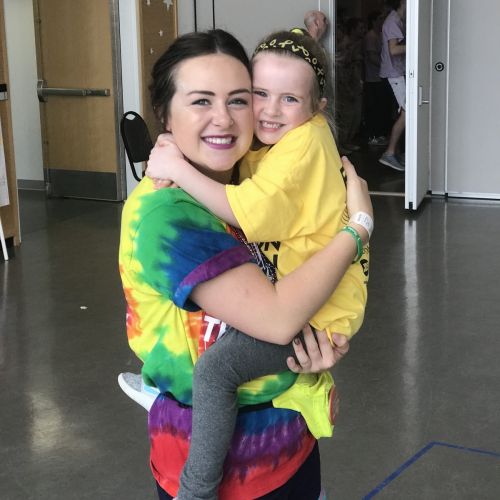 Libby Bullerdick
External Overall Co-Chair
Hey! My name is Libby Bullerdick, I am a senior Marketing and Strategic Communications double major from Omaha, NE.
I was a dancer my first two years, served as one of the Sponsorship Chairs last year and this year I'm excited to serve as the External Overall Chair and help lead this amazing organization with Halle Randall!
Seeing all the amazing things this organization has done over the years for these fearless kids is just one of the many reasons Dakotathon means so much to me. Seeing all of kids and families enjoying our fun-filled Day Of makes all of our hard work worth it.
I dance so that these kids can be kids. To worry more about bike rides, summer camp and playing with friends than hospital and doctors visits. Can't wait for best day of the year! See you April 13! #FTK